What is Spacedesk?
Spacedesk is an app that will enable you to share your Windows screen over LAN. In another word, it will let you use your Android Phone(or any other device as a second monitor).
It is free and very easy to use.
I use spacedesk almost everyday and the performance is quite good with these steps that I have done.
I use an android phone and its resolution is 2400×1080 which I guess is quite high to handle over the LAN.
If you are connected to Wi-Fi you will have difficult time working (although it depends on the work you are doing. If you do things like design or something that requires to change most of your screen or you need 60FPS while working in a 3D software. You will need strong connection but if you just want to place a second chart or something that doesn't changes quite often you are fine with Wi-Fi)
Today I want to tell you how I increased the speed between my windows machine and my android phone.
The performance that I got I guess was quite high for a LAN display. as I said my phone's resolution is 2400×1080 and I set it to 60 FPS and 80 percent compression quality.
Don't have Spacedesk Installed?
Download the SPACEDESK DRIVER SOFTWARE for Windows PRIMARY PC (server)
Download The Android App From Google Play
You can also use http://viewer.spacedesk.net/ as client.
How To Increase Spacedesk Performance?
To increase spacedesk performance you need to increase the LAN (Local Area Network) connection between your devices.
01. Use Wired Connection.
Connect your phone to your PC with a USB cable. (assuming your phone uses USB-C I guess you will get more performance)
To stablish the connection, Connect your phone to your PC/Laptop using a USB cable. (in your Android phone) you need to go your Settings > Portable Hotspot > enable USB tethering.
02. Use USB-C On Your Windows Machine
If your PC/Laptop has a USB-C cable you can increase performance by connecting your phone to the USB-C port via a USB Type-C OTG Adapter like this: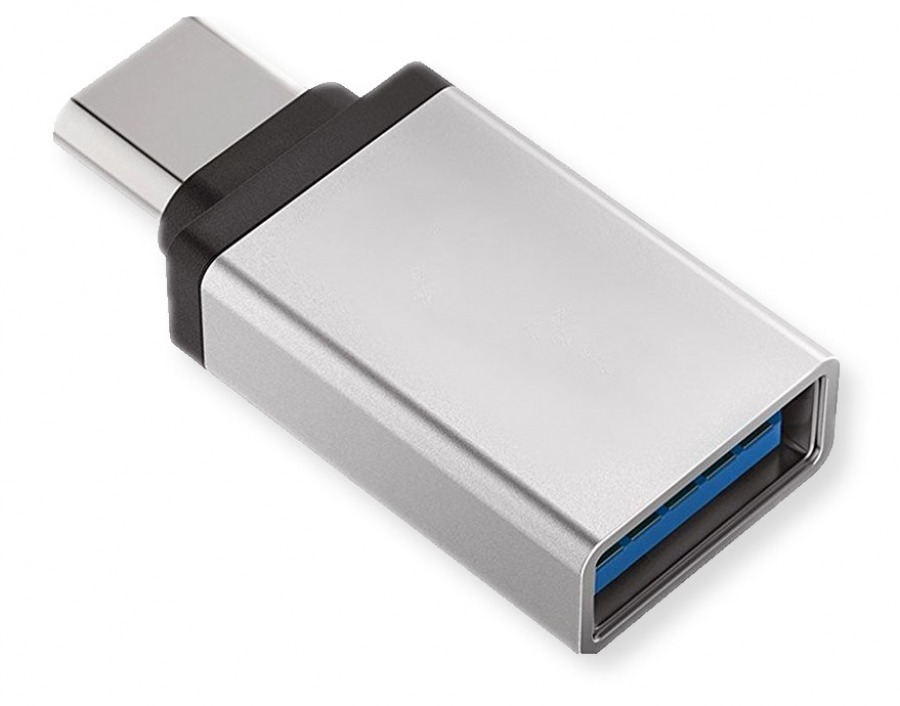 How to use the adapter? Connect the adapter to your PC not your phone. It didn't work for me the other way :/
03. Use a High-Quality Cable
I really don't know about this but in my own experience it works.
I have 2 USB cables one of them has more performance than other.
So I guess quality matters 🙂
04. Adjust Settings
Using the things I said before you can get quite high LAN connection. But I guess you need to adjust some settings to get the best performance possible in spacedesk.
This is my own settings which I found to be quite good.
Image Quality : 70-80 percent. (you can use 100 percent if you don't have a lot of moving stuff in your screen)
Encoding Color Depth : Low color quality: fast speed (YUV 4.2.0)
Custom FPS Rate : I use 60 FPS but you can use 30 FPS and increase the image quality instead. (I kinda wish I could change to anything I want instead of just the 2 options(60 and 30 FPS). Here's a feedback spacedesk developers 🙂
Rendering Color Depth : 16-bit (RGB 565)
05. Use a Lower Resolution
I use the full resolution 2400×1080 because I guess I need every pixel. but if you think things on your screen become very tiny you can use a lower resolution to get more performance and also bigger pixels 🙂
Final Touch
I did read the spacedesk's website and they had quite a good plan for their next versions.
It looks like they want to add USB Connection other than LAN which I think it has almost no Lag and performance issues
Thanks for reading on this website. I hope I could help you be more productive 🙂